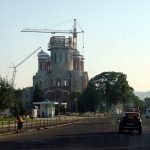 The emergence of an independent Orthodox Church in Ukraine is likely to create a permanent breakup in the Orthodox world between the Moscow Patriarchate, whose identity lies in the spiritual unity of Russia, Ukraine and Belarus, and the Ecumenical Patriarchate of Constantinople, whose mandate is the coordination and resolution of conflicts within and across Orthodox churches. Theocharis Grigoriadis proposes two models which may offer grounds for the rise of an independent Ukrainian Church without instigating a new Cold War between the Western and Eastern visions of global Orthodoxy.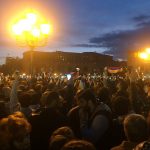 After peaceful mass protests, Armenian civil society succeeded in forcing the long reigning president Serzh Sargsyan to resign. Opposition leader Nikol Paschinyan was elected by parliament to be the new prime minister. Focusing on the latest political developments, Veronika Beck highlights the biggest domestic struggles Armenia is facing.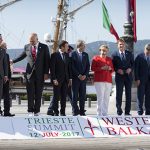 Interview with Reinhard Krumm, Head of Friedrich Ebert Stiftung's Regional Office for Cooperation and Security in Europe in Vienna, on current perspectives of the Western Balkans and its relations with both the EU and Russia.