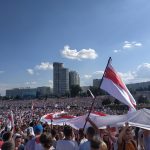 Belarus and Bulgaria were rocked by anti-government protests in 2020. By comparing the two protest movements, Ivan Bakalov and Nikita Kvir assess their successes and how they have managed to change the political landscape.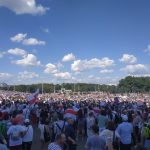 The presidential elections in Belarus on August 9 triggered large protests demanding the resignation of president Lukashenka. Sofie Bedford analyses the recent developments and shows how the country has changed over the last weeks.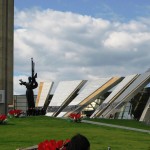 Belarus ist vieles, ein Land mit einer lernbegierigen Jugend, eine Gesellschaft ohne die tiefe soziale Kluft anderer post-sowjetischer Gesellschaften, ein Staat, in dem die eigene Nationalsprache kaum gesprochen wird, vielleicht auch ein Freiluftmuseum des sowjetischen Sozialismus; aber sicher ist es nicht allein durch seine Regierungsform zu charakterisieren. Anlässlich seines Aufenthaltes in Belarus hinterfragt Dieter Segert die gängige Wahrnehmung des Landes in seinem Beitrag.